Our nonprofit has always strived to find ways to better outcomes for babies and their families in our community. While searching for a way to achieve this ourselves, we came across an established program in our community already doing this work-and more...
---
Research has shown that high-quality home visits can be an effective method of delivering the support a mom needs to improve the health, development, and social environment of herself and her children. Home visiting programs also have been show to have a great return on their investment. The Casper-Natrona County Health Department's Maternal & Child Health (MCH) division has been successfully carrying out quality interventions for many years.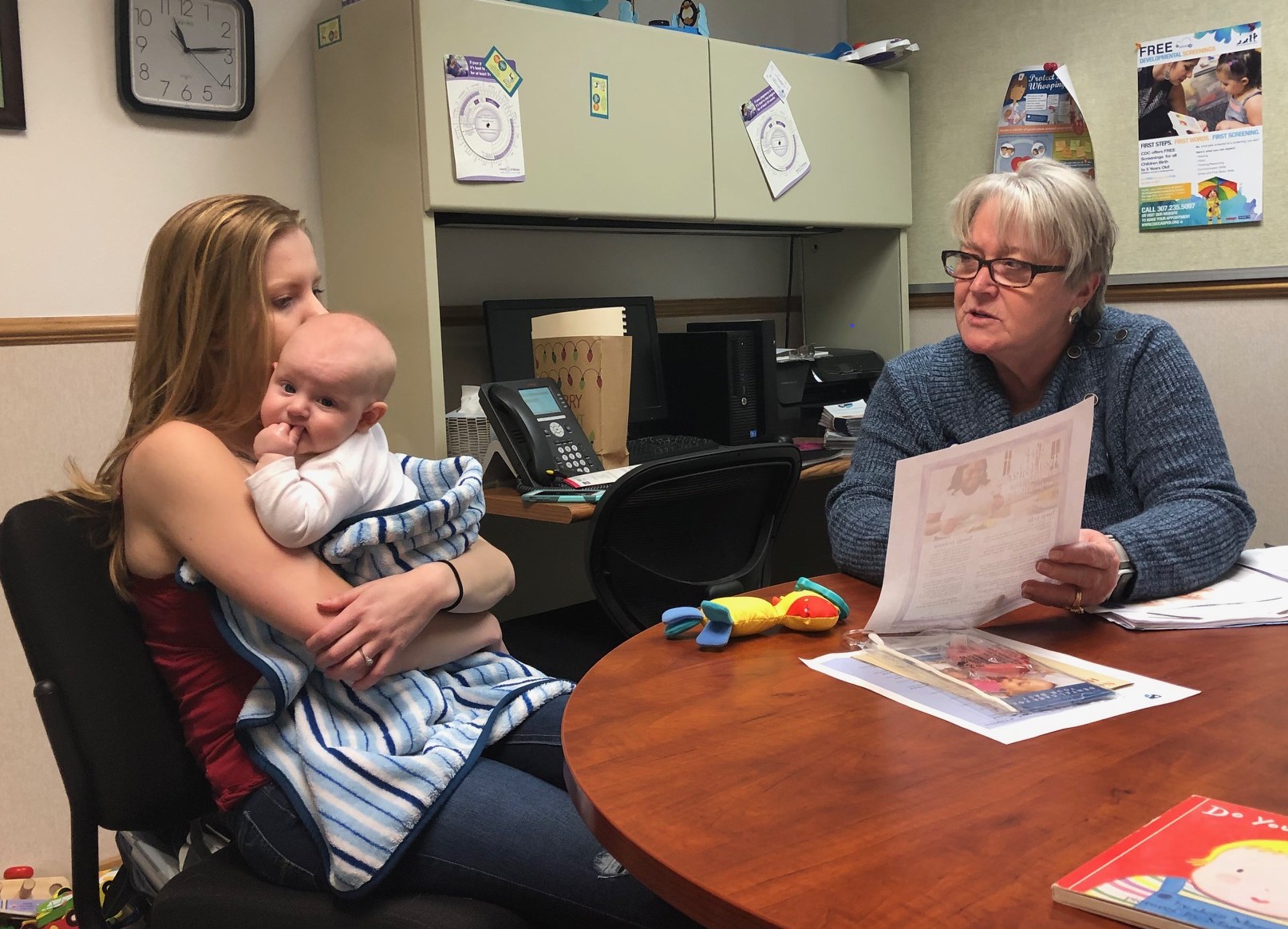 R.N. Heather Huber delivering education and support to a local mom and her baby
The Maternal & Child Health program provides two effective, family-centered programs: Nurse-Family Partnership and Best Beginnings which our legislators found important enough to mandate. Due to budget constraints, these research- and evidence-based programs have only reached a small portion of the women in our community that could benefit them.
In July 2018, Healthy Moms-Healthy Births formed a partnership with the Maternal & Child Health program. With the infrastucture (building, administration, equipment, ect.) in place, all that was needed was additional staff to reach even more moms and babies. The MCH team advised that much of their time was spent doing social work services, which took away from time that could be spent delivering interventions. So, Healthy Moms-Healthy Births provided a grant that funds a full-time social worker, a part-time registered nurse, and the necessary training and supplies to support these new staff members.
We are proud to support these free programs which have been shown to:
improve birth outcomes (more healthy births!)
increase child health and development outcomes by promoting competent and caring parenting
promote family self-sufficiency by helping family set goals and connecting them to resources to help them achieve these goals
Additionally the full-time social worker is able to:
Connect clients with resources in the community, such as housing, food assistance, or transportation
Help clients with the medicaid application process, ensuring they get prenatal care as early as possible
Support clients in finding the medical care needed for themselves or their child
We're looking forward to this continued partnership and are grateful to be part of this work that is changing lives here in our community, right from the start!
Check out this article from Oil City News highlighting our Partnership and the recent support we received from the Wyoming Community Foundation!